Things to see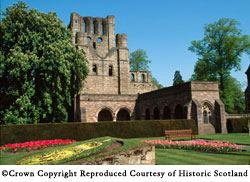 Well, where do we begin? Activity or tranquillity, Kelso has it all!
Our guests are golfers, riders, anglers, cyclists and walkers. They come to see the sights, historical and scenic. They come for Kelso's events — like Civic Week each July, the regular meetings at Kelso Racecourse, the International Horse Trials at Floors Castle or the Border Union Agricultural Shows and Championship Dog Shows. And many more.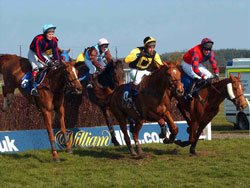 Kelso is set where the Teviot and Tweed meet — and the acclaimed Junction Pool here is one of the country's finest salmon beats. There's also trout fishing, shooting and, of course, golf! With the Kelso Golf Club's 18 hole course, the Roxburghe Championship Golf Course, and an amazing choice of 9 and 18 hole courses all nearby.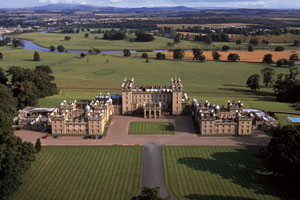 We have our famous Abbey, our spacious market square (Scotland's largest), its elegant Town House (where you'll find the Tourist Information Office), our Millennium Viewpoint and the town's expansive five-arched bridge over the Tweed. You can sample Kelso's ice rink, bowling alley and swimming pool. You'll find a fascinating variety of local shops. And in the evening there are so many choices in entertainment and eating out — from the traditional White Swan Inn right next to Inglestone House to a tasty selection of restaurants, bistro bars and pubs.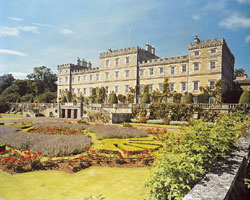 And you can't leave without visiting Floors Castle and gardens, Mellerstain House, Roxburgh Castle, Greenknowe Tower and Hume Castle — nor can you miss the pleasures of soaking up the gentle calm of Kelso's riverbank walks around and beyond the town.
Activity or tranquillity, you will be spoilt for choice.